TFTW Archive 2020 Sept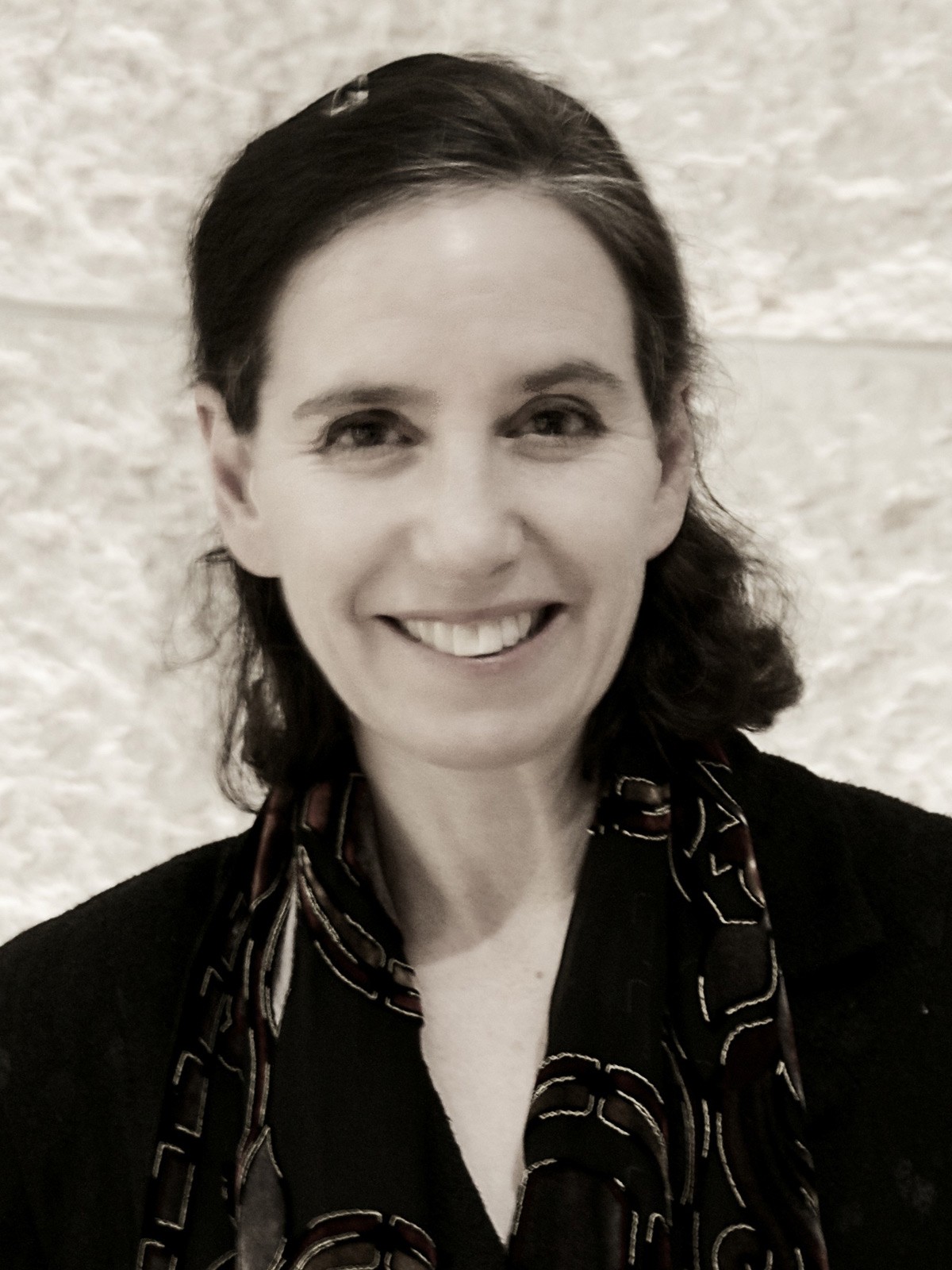 Being a Hybrid Community
4 September 2020

Dear Members and Friends
Yesterday, I ring a friend – an academic and teacher - who has been isolated and alone in his home for five months without a computer or any kind of device that would enable him to receive emails, teach via Zoom or be in touch with his colleagues and friends. He has been writing, he tells me, preparing for a major lecture and providing the centre where he teaches with weekly material which he sends, handwritten, by post.

We discuss this week's Torah portion which includes a long section in Deuteronomy 28 known as the tochachah – the rebukes. These verses mirror in reverse the blessings listed at the beginning of this chapter that will come upon Israel if they listen to the commandments of God. Liberal synagogues generally avoid reading these distressing curses, but in more traditional communities, where they are read from the Torah, they are chanted in a low voice and hurried over as though the reader is saying, 'God forbid that any of these calamities should befall us.'

My friend assures me that his focus on these difficult verses that speak of panic and pestilence, poverty and pain, does not reflect his current state of mind and I remind him that the parashah includes the blessings and also the famous verses that are included in our Pesach Haggadah, 'A wandering Aramean was my father…'

He points out to me the fact that the beginning of the parashah is addressed to the individual: 'When you enter the land that the Eternal One your God is giving you as a heritage…' Each verb, he says is in the singular – a fact we lose in English. We are not yet a community, we live somewhere in the twilight zone of being displaced, wanderers for forty years in a desert that has left us at times hungry, angry and disconsolate. Now on the eve of our entrance into the Promised Land, Moses, in the name of God addresses each one of us as an individual. When you are settled, then you shall go to the priest in charge at that time and say to him, "I acknowledge this day before the Eternal One your God that I have entered the land that the Eternal One swore to our ancestors to assign us" (Deuteronomy 26:3).

It is only when the pilgrim worshipper has set down their basket of fruit before the priest and begins a sixty-three word litany, rehearsing the memory of oppression and rescue from Egypt, that the language moves into the plural: 'The Egyptians dealt harshly with us and oppressed us; they imposed heavy labour upon us…The Eternal One freed us from Egypt by a mighty hand, by an outstretched arm and awesome power…' (Deut. 26:7-8).

Over the past five months, we have been in the curious situation of being quite isolated from the rest of the world – at home with immediate family or completely on our own, like my friend. And now, encouraged to return to school and college, to return to our offices and some semblance of 'normality', we move from the singular to the plural, from our own individual, daily concerns, to the needs of a wider community.

As Rabbi Igor indicated in his message last week, few of us will be permitted to be in our Sanctuary this Shabbat, or indeed over the festivals. Unless there is a local lockdown, we will have to get used to creating a 'hybrid' community, a few of us in the Sanctuary, many more watching online. We have almost become used to sitting alone in our homes watching services and forgotten the power of being part of a physical community.

Last week, standing in the grounds of our cemetery at a funeral, I invited the few people present to join me in reciting the Kaddish. It was overwhelming suddenly to be surrounded by the voices of this intimate gathering, to understand clearly – as if for the first time – what it means to hear the voices of others, to feel a visceral sense of community, friendship and intent – even from those I didn't know.

There is great sadness and a sense of loss in knowing that few of us will be able to return to the Sanctuary for our prayers over the coming weeks. But there is the knowledge that we are still a community, at one in our prayers and our hopes, that in time we will return in person to our worship, our learning and the many events and activities that we have offered at the LJS in the past and will resume when it is safe to do so.

Shabbat shalom,

Alexandra Wright

Selichot 2020
11 September 2020

Dear Members and Friends
In his work 'This is Real and You are Completely Unprepared' Rabbi Alan Lew reflected on the cyclical nature of the Jewish calendar:

"If you are moving along the circumference of a circle, it might seem at first as if the starting point is getting farther and farther away, but actually it is also getting closer and closer. The calendar year is such a circle. On Rosh Hashanah, a new year begins, and every day is one day farther from the starting point; but every day is also a return, a drawing closer to was already returning there."
This week Rabbi Alex and I worked on the Selichot service, which will be streamed on Saturday, 12 September, at 8.30 pm via the LJS YouTube channel here.
As well as the LJS Selichot Service, please join me for an international 'Selichot B'Yachad' online programme, prepared by The World Union for Progressive Judaism and the World Zionist Organisation. On Monday, September 14 at 8:00 pm I will be co-hosting the European premiere of the video programme that brings together Rabbis, Cantors, musicians and individuals from 30 different countries to affirm, through their diversity and uniqueness, the spirituality of this year's High Holy Days. Please register for the online event here.
For me, Selichot opens the Jewish season of reflection and repentance. It is an opportunity to prepare for the chain of festivals, beginning with Rosh Hashanah, the Jewish New Year, through Simchat Torah, marking the beginning of the new cycle of Torah reading. Selichot in Hebrew means forgiveness. This is an ancient tradition mentioned in the Mishnah, Rabbinic compendium of 2nd century CE. They originated as prayers for fast days and later were reinterpreted as a pre- High Holy Days services. The Mishnah describes Selichot as featuring a series of readings that end with the words 'He will answer us,' recalling the times in Jewish history when God answered people.

The liturgy of Selichot is relatively short, but serious and many important messages are condensed into it. One of the key texts for this period is a quote from Exodus 34:6-7: 'A God compassionate and gracious, slow to anger, rich in steadfast kindness, extending kindness to the thousandth generation, forgiving iniquity, transgression, and sin; yet God does not remit all punishment…'. This text is a leitmotif for the month of Tishrei and we will come back to it and repeat it many times, as if reminding ourselves of its importance not only for God but for ourselves.
This year the circumstances do not allow us to recite these words in a way that we are used to. Most of us will be at home during Selichot and the rest of the High Holy Days.

Those few people who will be in the Sanctuary will have to observe many rules and regulations to lower the risk of spreading the virus. It is difficult time for many of us, but nevertheless the message of Selichot is still more than relevant for all of us. The wisdom of our tradition reminds us that sometimes we must make difficult decisions and choose between options, all of which have negative sides. Regardless and because of it, we must remain a strong and supportive community - compassionate and gracious, slow to anger, rich in steadfast kindness, extending kindness to many generations, forgiving iniquity, transgression, and sin.

לְשָׁנָה טוֹבָה תִכָּתֵבוּ

L'shanah tovah tikatevu!

May all of us be inscribed for a good year!
Shabbat shalom,
Igor Zinkov

Mon, 21 September 2020
3 Tishrei 5781
Mon, 21 September 2020 3 Tishrei 5781