TFTW Archive 2020 Sept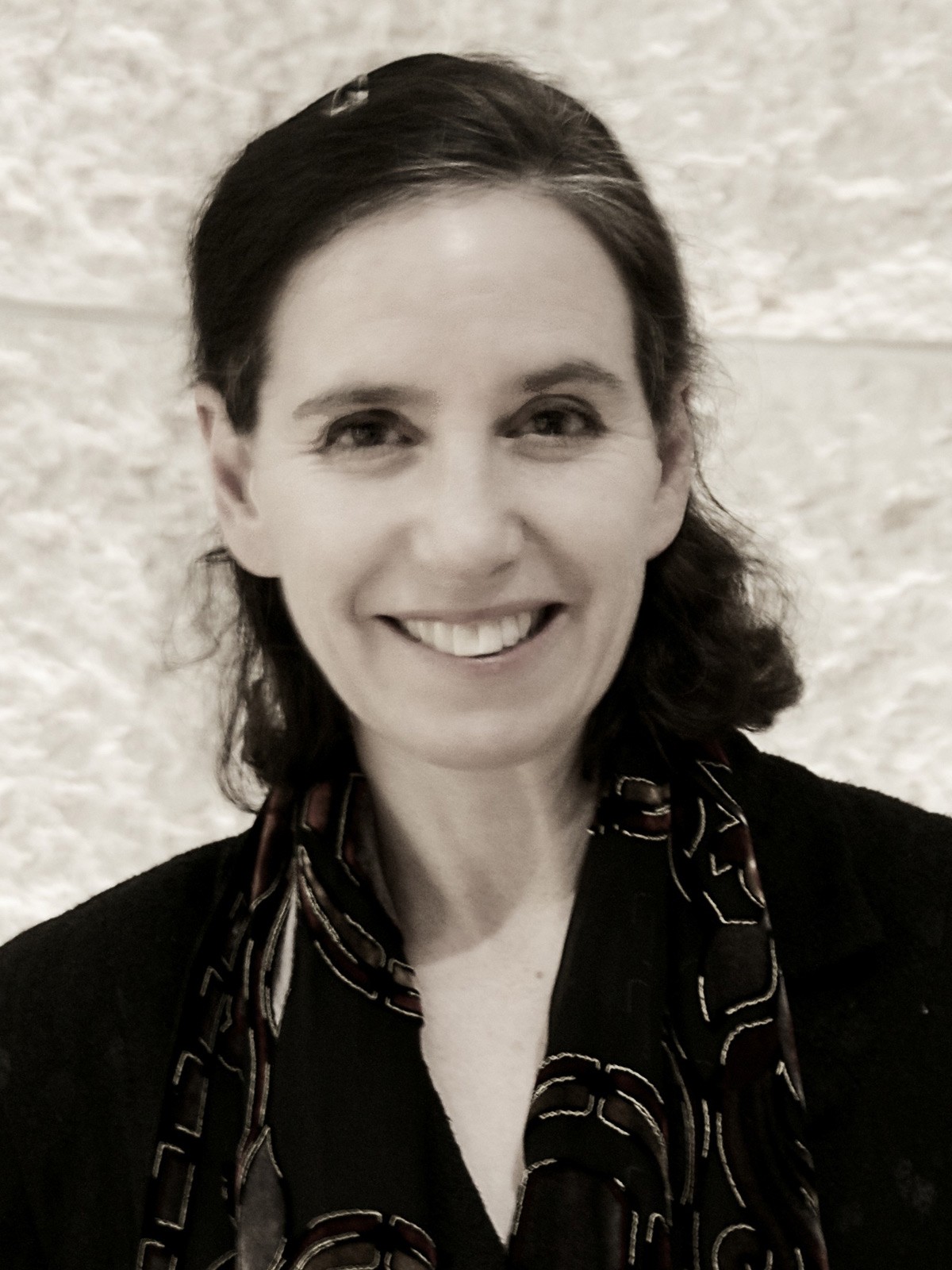 Being a Hybrid Community
4 September 2020

Dear Members and Friends
Yesterday, I ring a friend – an academic and teacher - who has been isolated and alone in his home for five months without a computer or any kind of device that would enable him to receive emails, teach via Zoom or be in touch with his colleagues and friends. He has been writing, he tells me, preparing for a major lecture and providing the centre where he teaches with weekly material which he sends, handwritten, by post.

We discuss this week's Torah portion which includes a long section in Deuteronomy 28 known as the tochachah – the rebukes. These verses mirror in reverse the blessings listed at the beginning of this chapter that will come upon Israel if they listen to the commandments of God. Liberal synagogues generally avoid reading these distressing curses, but in more traditional communities, where they are read from the Torah, they are chanted in a low voice and hurried over as though the reader is saying, 'God forbid that any of these calamities should befall us.'

My friend assures me that his focus on these difficult verses that speak of panic and pestilence, poverty and pain, does not reflect his current state of mind and I remind him that the parashah includes the blessings and also the famous verses that are included in our Pesach Haggadah, 'A wandering Aramean was my father…'

He points out to me the fact that the beginning of the parashah is addressed to the individual: 'When you enter the land that the Eternal One your God is giving you as a heritage…' Each verb, he says is in the singular – a fact we lose in English. We are not yet a community, we live somewhere in the twilight zone of being displaced, wanderers for forty years in a desert that has left us at times hungry, angry and disconsolate. Now on the eve of our entrance into the Promised Land, Moses, in the name of God addresses each one of us as an individual. When you are settled, then you shall go to the priest in charge at that time and say to him, "I acknowledge this day before the Eternal One your God that I have entered the land that the Eternal One swore to our ancestors to assign us" (Deuteronomy 26:3).

It is only when the pilgrim worshipper has set down their basket of fruit before the priest and begins a sixty-three word litany, rehearsing the memory of oppression and rescue from Egypt, that the language moves into the plural: 'The Egyptians dealt harshly with us and oppressed us; they imposed heavy labour upon us…The Eternal One freed us from Egypt by a mighty hand, by an outstretched arm and awesome power…' (Deut. 26:7-8).

Over the past five months, we have been in the curious situation of being quite isolated from the rest of the world – at home with immediate family or completely on our own, like my friend. And now, encouraged to return to school and college, to return to our offices and some semblance of 'normality', we move from the singular to the plural, from our own individual, daily concerns, to the needs of a wider community.

As Rabbi Igor indicated in his message last week, few of us will be permitted to be in our Sanctuary this Shabbat, or indeed over the festivals. Unless there is a local lockdown, we will have to get used to creating a 'hybrid' community, a few of us in the Sanctuary, many more watching online. We have almost become used to sitting alone in our homes watching services and forgotten the power of being part of a physical community.

Last week, standing in the grounds of our cemetery at a funeral, I invited the few people present to join me in reciting the Kaddish. It was overwhelming suddenly to be surrounded by the voices of this intimate gathering, to understand clearly – as if for the first time – what it means to hear the voices of others, to feel a visceral sense of community, friendship and intent – even from those I didn't know.

There is great sadness and a sense of loss in knowing that few of us will be able to return to the Sanctuary for our prayers over the coming weeks. But there is the knowledge that we are still a community, at one in our prayers and our hopes, that in time we will return in person to our worship, our learning and the many events and activities that we have offered at the LJS in the past and will resume when it is safe to do so.

Shabbat shalom,

Alexandra Wright

Selichot 2020
11 September 2020

Dear Members and Friends
In his work 'This is Real and You are Completely Unprepared' Rabbi Alan Lew reflected on the cyclical nature of the Jewish calendar:

"If you are moving along the circumference of a circle, it might seem at first as if the starting point is getting farther and farther away, but actually it is also getting closer and closer. The calendar year is such a circle. On Rosh Hashanah, a new year begins, and every day is one day farther from the starting point; but every day is also a return, a drawing closer to was already returning there."
This week Rabbi Alex and I worked on the Selichot service, which will be streamed on Saturday, 12 September, at 8.30 pm via the LJS YouTube channel here.
As well as the LJS Selichot Service, please join me for an international 'Selichot B'Yachad' online programme, prepared by The World Union for Progressive Judaism and the World Zionist Organisation. On Monday, September 14 at 8:00 pm I will be co-hosting the European premiere of the video programme that brings together Rabbis, Cantors, musicians and individuals from 30 different countries to affirm, through their diversity and uniqueness, the spirituality of this year's High Holy Days. Please register for the online event here.
For me, Selichot opens the Jewish season of reflection and repentance. It is an opportunity to prepare for the chain of festivals, beginning with Rosh Hashanah, the Jewish New Year, through Simchat Torah, marking the beginning of the new cycle of Torah reading. Selichot in Hebrew means forgiveness. This is an ancient tradition mentioned in the Mishnah, Rabbinic compendium of 2nd century CE. They originated as prayers for fast days and later were reinterpreted as a pre- High Holy Days services. The Mishnah describes Selichot as featuring a series of readings that end with the words 'He will answer us,' recalling the times in Jewish history when God answered people.

The liturgy of Selichot is relatively short, but serious and many important messages are condensed into it. One of the key texts for this period is a quote from Exodus 34:6-7: 'A God compassionate and gracious, slow to anger, rich in steadfast kindness, extending kindness to the thousandth generation, forgiving iniquity, transgression, and sin; yet God does not remit all punishment…'. This text is a leitmotif for the month of Tishrei and we will come back to it and repeat it many times, as if reminding ourselves of its importance not only for God but for ourselves.
This year the circumstances do not allow us to recite these words in a way that we are used to. Most of us will be at home during Selichot and the rest of the High Holy Days.

Those few people who will be in the Sanctuary will have to observe many rules and regulations to lower the risk of spreading the virus. It is difficult time for many of us, but nevertheless the message of Selichot is still more than relevant for all of us. The wisdom of our tradition reminds us that sometimes we must make difficult decisions and choose between options, all of which have negative sides. Regardless and because of it, we must remain a strong and supportive community - compassionate and gracious, slow to anger, rich in steadfast kindness, extending kindness to many generations, forgiving iniquity, transgression, and sin.

לְשָׁנָה טוֹבָה תִכָּתֵבוּ

L'shanah tovah tikatevu!

May all of us be inscribed for a good year!
Shabbat shalom,
Igor Zinkov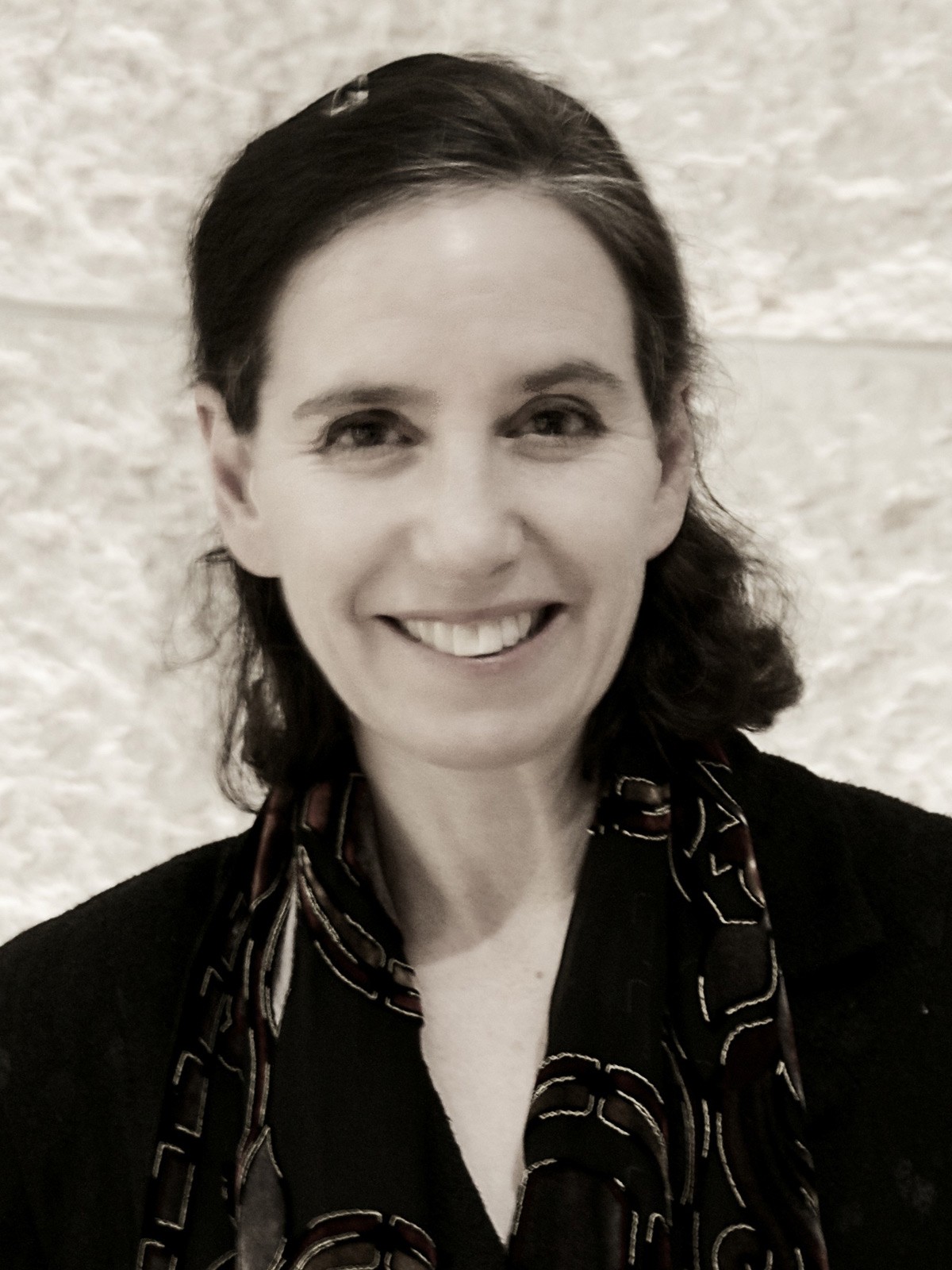 Rosh Hashanah
18 September 2020

Dear Members and Friends
Sometimes, there are moments when I would like to arrest time – to remain forever in one hour or even one moment. It is not that such a moment is perfect, it may not be, but I am present in that moment and immersed at some 'still point of the turning world.'

It is evening, or almost evening and the last rays of the sun pour through an open door where I sit and watch the hoverflies, drift and then dart from one flower to another, specks of gold with translucent wings; and the silhouette of a bird on a branch contemplates its next song or perhaps its early evening peck of seeds from the hanging feeders.

A single magenta rose, planted by my neighbour from the flat next door emerges from a thick tangle of holly and blackberry bushes. 'It's beautiful,' I tell him. 'I planted it in memory of my brother,' he says. 'Your brother?' 'Oh,' he says, 'he died many years ago in his twenties.' And I wonder at the audacity of a rose's bloom in late summer, its elegant beauty and fearlessness among the dark green leaves that surround it. Is it possible that this rose, on its thin-necked stalk can hold this moment of expectancy for a little longer – in a place where memory and the present converge?

In these days before Rosh Hashanah – a Rosh Hashanah that already feels different and otherworldly – I long for time to stop at this precise moment, so that I can sit as still as the bird on a twig and be present in this reality, in this present time.

I long for this solitude and stillness, but also for something else, something that transcends the present time of uncertainty and restrictions. Like so many in our community, I long for the coming together of our congregation, for the threshold greetings, the hanging up of coats and jackets, the milling in the foyer of the synagogue, picking up where we left off with old friends and welcoming guests, the handing out of machzorim, and the sound of familiar prayers and music. I long for the voices of the choir and for the heightened atmosphere and anticipation of listening to the Shofar – wanting to laugh and cry at the same time because of its crude absurdity, because of the purity of its sound, because of the triumph and brokenness of its notes, because of the sense of wonder and gratitude that it evokes in me.

I want to see the children and their parents and grandparents gather excitedly for the Family Services, leading prayers, and a group of girls practising their songs for the morning service, clustering together in the corridor around the edge of Sanctuary, one gently playing the guitar. And I want to be able to witness that unselfconscious spirituality that radiates from each one of them and from the harmony of their voices.

I want to be overwhelmed by the sound of the congregation reciting the Shema or the Kaddish and not simply listen to my own voice in an almost empty Sanctuary, because a pandemic has silenced all participation in our services, all singing and all reading.

Yes, Rosh Hashanah and Yom Kippur will be different for all of us this year. Few of us, if any, will be in our synagogues. Most of us will be watching our services on YouTube, following the prayers on a screen or from an open machzor in our living rooms or elsewhere.

I had thought we would feel a loss in some way, familiar prayers edited out for shorter services, music pre-recorded, the curtailment of our celebratory meals with family and friends after each service.

And yes, there is a pang of sadness and a sense of loss that we are in a unique place this year. But there is also the opportunity to be more simply in the present as we sit alone in front of our devices, without distraction – to experience this convergence of memory with the present. A time to slow our hurried march into the future, to be like the hoverflies, floating in the evening sun's rays of light, to be like that expectant rose, a silent prayer that lifts us up beyond this difficult, complex and prickly world.

Yom Ha-Zikkaron – the Day of Remembrance – is one of the names of Rosh Hashanah. This is God's 'day of remembrance' and I imagine this God sitting, the Book of Remembrance open before the Divine Presence, watching and remembering: Noah and his family, together with all the animals inside the Ark as the waters abate; Rachel praying for a child; the Israelites labouring under the oppressive rule of Pharaoh. Will God remember us at this time? Will God honour the covenant that was made with Abraham, Isaac and Jacob? Will God's remembrance of the past prompt divine mercy and faithfulness, re-awaken love for a people whose anxiety and uncertainty about the future leaves them feeling forsaken and lost in a rudderless world?

But it is also our 'day of remembrance' as we recall the past year and the changes it has wrought on our lives. This day is for us to face the things we did and the things we left undone, the good we did and the good we missed, the hurts we suffered and the hurts we inflicted on others.

'Not only our experiences, but all we have done, whatever great thoughts we may have had, and all we have suffered, all this is not lost; though it is past, we have brought it into being' (Viktor Frankl). It is here at the 'still point of the turning world' that we gather our past, remembered and unremembered deeds, words and thoughts. Let us not reproach ourselves for our forgetfulness as we enter this new year; for while God remembers, our only task is to discover among the tumbleweed the pathway of return - teshuvah – repentance, and to enter a world of prayer and gemilut chasadim – deeds of loving kindness, as though entering a garden where life and beauty, goodness and gratitude are cherished, where for one brief moment, the anticipation of the day's end and its dying light are forgotten.

Shabbat Shalom and L'shanah tovah tikkateivu – May you and all your dear ones be inscribed for a year of life, health and peace.

Alexandra Wright

To Fast or Not Fast?
25 September 2020

Dear Members and Friends,
There are just a few days until the most sacred day in Judaism – Yom Kippur, The Day of Atonement. Many Jews fast on Yom Kippur. Today people give different reasons for it:
• Afflicting ourselves as a sign of remorse for our sins.
• Making a 'sacrifice' in atonement for our sins.
• Elevating ourselves to a higher level of existence, like angels who have no need to eat or drink.
• Taking our minds off physical things so that we can concentrate exclusively on spiritual matters and spend the day in uninterrupted prayer.
• An act of solidarity with other Jews.
• Feeling what it is like to go hungry so that we can learn to empathise with the poor and resolve to increase our charitable acts.
Surprisingly, the Torah has no commandment to fast on Yom Kippur. The Book of Leviticus instructs the Israelites to have 'a Shabbat of complete rest' and to 'afflict your souls' (16:31). Nowhere in the entire Torah it is written that Jews must fast on Yom Kippur. Instead, it has an instruction to 'afflict your souls.' What does it mean? When has it been understood as fasting? What is the true meaning of this tradition?

Most likely, this tradition is an ancient one. Many prophetic books have records of people fasting on Yom Kippur. The book of Isaiah, for example, has the following passage, describing people's complaints to God for not answering to their fast: 'They ask Me for the right way, they are eager for the nearness of God... 'Why, when we fasted, did You not see? When we starved our bodies, did You pay no heed?' (58:2-3) From this text we can conclude that people fasted on Yom Kippur at the time when this book was written – around 6th century BCE.

However, the prophet does not stop there. Isaiah criticises the meaningless and superficial fast. He writes:
On your fast day you see to your business and oppress all your labourers! Because you fast in strife and contention, and you strike with a wicked fist! Your fasting today is not such as to make your voice heard on high. Is such the fast I desire, a day for people to starve their bodies? … No, this is the fast I desire: to unlock fetters of wickedness and untie the cords of the yoke; to let the oppressed go free; to break off every yoke. It is to share your bread with the hungry, and to take the wretched poor into your home; When you see the naked, to clothe him, and not to ignore your own kin. Then shall your light burst through like the dawn and your healing spring up quickly; Your Vindicator shall march before you, the presence of The Eternal One shall be your rear guard. (Isaiah 58:3-8)
Isaiah's message is strong and clear – if you fast for the sake of fasting, it is not the way it was intended. Putting yourself in the shoes of the most vulnerable and breaking the oppressive systems is the true intention of The Day of Atonement.

Whether you choose to fast on this Yom Kippur or not, may this day be a meaningful day of reflection, contemplation, meditation, and prayer. May this day make us think of a way we can fulfil the prophetic vision of our tradition and make a difference for those who need it. May this day bring us a sense of wholeness, acceptance, and forgiveness. May all of us be inscribed and sealed for a good year.

G'mar chatimah tovah,

Rabbi Igor
Tue, 28 March 2023
6 Nisan 5783
Tue, 28 March 2023 6 Nisan 5783