The LJS Heritage Trail

The LJS is a wonderfully diverse and international community, with our own or family roots in countries across the world from Spain to Nigeria, Poland to China, Ukraine to Iraq, and all parts of the United Kingdom. Our community is made up of a classic Jewish mix of backgrounds, whether our backgrounds are in fact Jewish or not. The love and respect for community and core Liberal Jewish values draws us together.

Over the coming months, on The LJS Heritage Trail, members will generously share an insight into their heritage and how each came to the LJS. As the months go on, we will discover the variety of backgrounds that make up our community.
This project forms part of our ongoing recognition and celebration of the full range of diversity and the inclusivity of the LJS. For further information and to take part in other ways, please email office@ljs.org
Ann Kirk's Story
My father, Franz Kuhn. was born in Breslau in 1896. His father and grandfather, both named Leo, were both general practitioners in the city. Leo II had a country villa in Obernigk, in the mountains.
When his wife Martha died, he married his nurse, Meta, who was not Jewish. I used to stay in that villa during school holidays, because both my parents were working, and I have wonderful memories the villa, where I also learned to swim.
I had news from Meta during World War II, but she never mentioned my parents – the probably couldn't have done even if she had known anything. Communications stopped about 1943/4 – due to age - or the Russian advance?
My mother was born in 1899 in Magdeburg, where my grandfather, Gustav Loewenthal, owned a drapers' shop. Mum and Dad met at business college, and married in 1924. I was born in 1928. I came to London on a Kindertransport in 1939 to be looked after by Millie and Sophie Levy, long-standing members of the LJS, going back to Hill Street days. The last time I heard from my parents was in December 1942 and February 1943. Much later I found out that both had died at Auschwitz.
I met Bob Kirk at a club for young refugees, and we married in 1950.We have two sons, David – a successful accountant – and Andy, who has done well as a travel agent. David married Jennie, a professional flautist and music teacher They have two sons, Benjamin and Joshua, and a daughter, Devora, married to Simon Weaver. Devora and Simon have produced the first of the next generation – two delightful children – Joseph (4) and Sophie (2).
And – guess what – quite recently we discovered that there is a family connection between the Loewenthals and the Kirchheimers, going back two generations. We just haven't found out yet how it works.
Bob Kirk's Story
In 1723, 25-year-old Levy Wolf settled in Berwangen in the Kraichgau (in Baden, just north of the Black Forest), with his wife Sara. Like many of the small Jewish community, he was a cattle dealer and grain merchant – one of the few occupations open to Jews. His sons and grandsons followed him until, five generations later, some emigrated to the USA. Amazingly, in the early 1900s one of them took the name Kirk.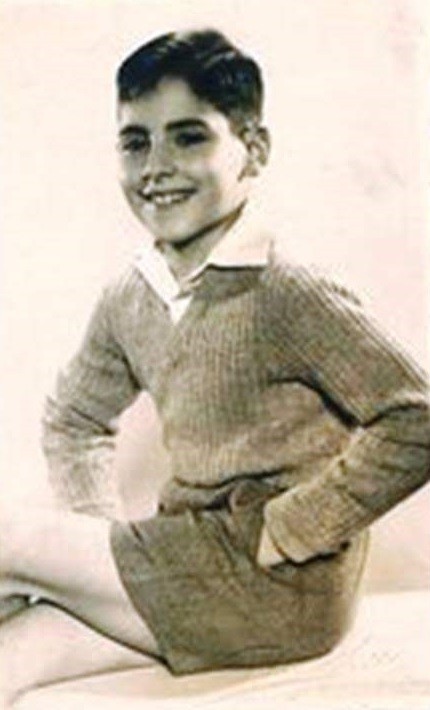 In 1809, surnames became mandatory, and four brothers, Levi Wolf's descendants, took the name Kirchheimer. Why? No-one knows. There are several villages called Kirchheim in that area, but none with a family connection.
My father (the 7th generation, the eldest of six siblings surviving into adulthood out of eleven) went to school in Heidelberg, then studied textiles in Frankfurt-am-Main, where he met my mother. They married in 1912 and settled in Hanover – mother's home town. Her father was from Postelberg (now Postoloprty) in Bohemia - then part of the Austrian Empire – and emigrated to Crailsheim in Wuerttemberg, where he settled as a candle and soap maker. Later, he moved to Hanover with his wife and six children, of whom my mother was the youngest. To settle, Dad had to acquire Prussian citizenship – I have his 'Naturalisation Certificate'.
Dad established a textile business in 1913 – I can't imagine how it survived the war – Dad served right from the beginning, and was wounded three times (one got a medal for that!). He also acquired the Baden Medal of Merit and an Iron Cross (2nd class).
My elder sister, Helga, was born in 1913, another sister, Lotte, in 1915, sadly died from pneumonia in 1921. Brother Frank (Franz) followed in 1923, and I brought up the rear in 1925.
The advent of Nazism changed everything. Helga emigrated to South Africa, then Brazil; Frank came to the UK in February 1939 on a work permit; I followed in May via Kindertransport. Our parents perished in Latvia. Ann and I met in 1948, married in 1950, and the rest is history…
If you would like to take part in The LJS Heritage Trail and are an LJS Member or Friend, please submit a 300-350 word account of your family heritage for consideration.
Selected stories will be shared on our website over the coming months with two pieces rotated monthly. Please note that we may not be able to include all submissions. We also reserve the right to edit your piece, with your knowledge and agreement.
Please email office@ljs.org to get in touch.
Tue, 22 June 2021 12 Tammuz 5781